Cotswolds Cuties
5th April 2017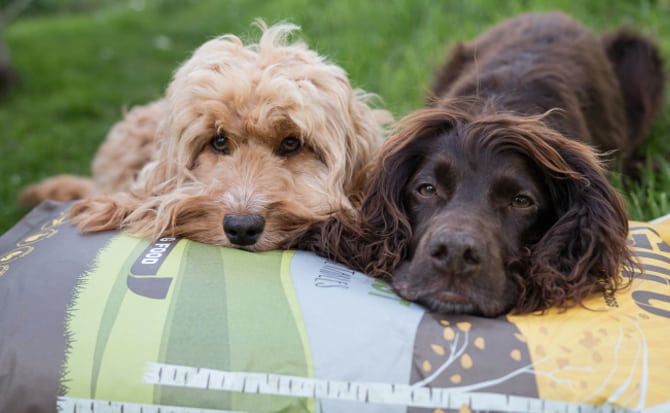 The Cotswolds or 'wolds' referred to by the locals is a very special place. From its golden stone to its rolling hills, it's a fabulous place to explore. With adventures galore, it's the most perfect place for two gorgeous spaniels to explore…
Yes, you've guessed it… we're talking about the furbulous Woody and Wilma from @thecotswoldspaniels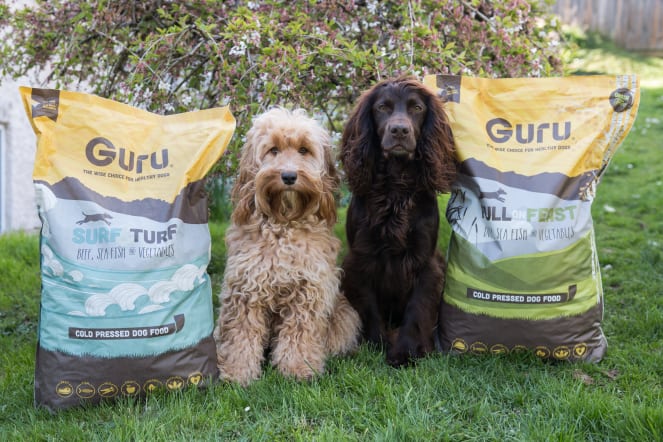 Woody is an adorable 5 year old English Working Cocker Spaniel who has been recently joined by lovable Wilma, a 10th month old Apricot F1 Cockapoo. Even though they enjoy daily adventures in The Cotswolds, you'll often see them travelling the country exploring everywhere dog friendly.
Megan is the most awesome photographer specialising in canine photography. Her aim is simple, to capture memories in photographs and share them with her many followers. She achieves this to perfection and quite willingly shares her tips and advice on how to improve your dog photography via her blog. For example, check out Megan's post on the 30th of January where you can read her tips on how to take even better photos of your dogs!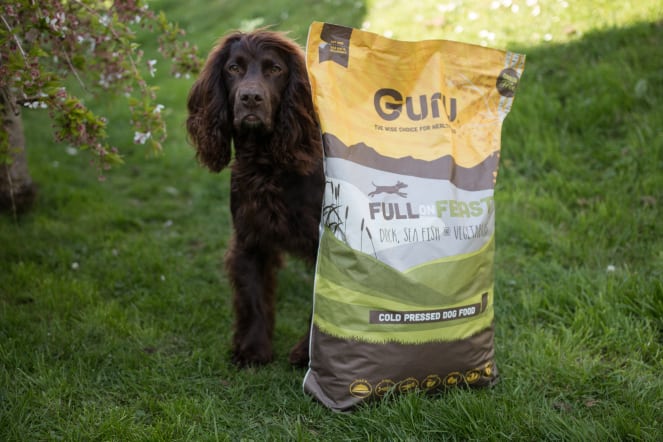 So, Woody became a Geekster well over 12 months ago now. He just loves Guru cold pressed food, switching between our two recipes of Surf and Turf (Beef and Seafish) and our Full on Feast (Duck and Seafish). Check out his blog here.
We couldn't wait to meet Woody and his family and finally did so last June at The Dog Fest show in Windsor. Woody loved the attention he received from everyone on the Guru stand, we all had such a special day and were even treated to Woody cuddles and kisses too. We next saw him at The Game Fair and then again at the Countryfile Live show last August, but this time he had his surprise baby sister Wilma with him too. Wilma melted the hearts of not only us, but everyone who stepped foot on our stand with her puppy dog eyes. We were so delighted when Mum told us that Wilma was now a Geekster too!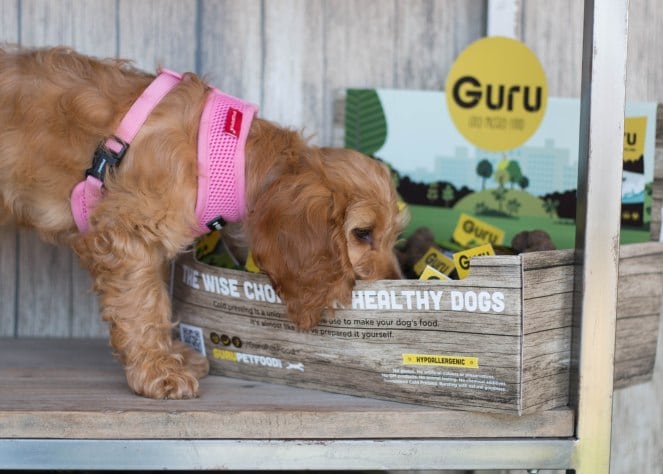 So here we are, 12 months on…
We can't wait to see how these 2 x Gorgeous Guruvy Geeksters are getting on with their cold pressed food…
Press your paws here and be prepared to enter the adventurous photogenic world of The Cotswold Spaniels xox