Training made easier with Guru treats!
7th November 2017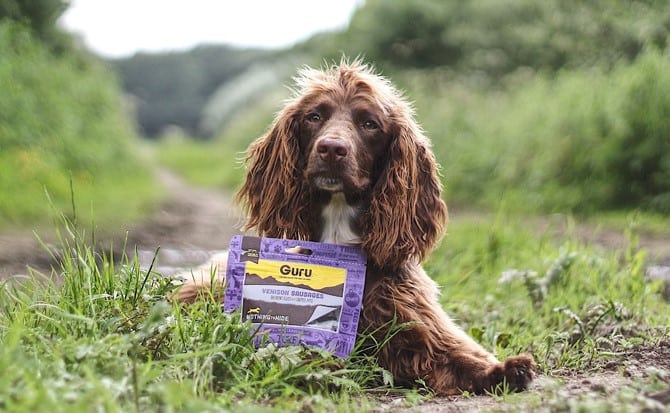 Since joining Instagram when Maximus was a little pup, I've trained him to 'pose for the camera' (essentially just waiting on command). Along with some basic commands like 'sit' and more complex tricks like 'play dead'.
I transitioned Max onto Guru Pet Food in early December of 2016, when he was just 6 months old. I quickly found that he would listen to commands more when I used a Guru cold pressed pellet over a basic training treat. Ever since, it's been very useful with training and photo taking and I swear by it!
I even once placed both a Guru pellet and a normal treat on the floor for him to pick the one he wanted, can you guess which one he chose?
The Guru pellets are quite rich so if we use these as treats, we make sure to give him a smaller dinner.
The pellets are shown in the following image to the right.
Recently, Guru have released their very own treats: Venison Sausages (shown in the image above to the left). They are delicately sliced into bite size pieces for your pooch and contain 70% Venison, so they're high quality and very tasty
When I heard about this, I probably got more excited than I should've done, but I just knew Maximus would love them! Max was one of the 'taste testers' for the sausages and he definitely gave his paw of approval!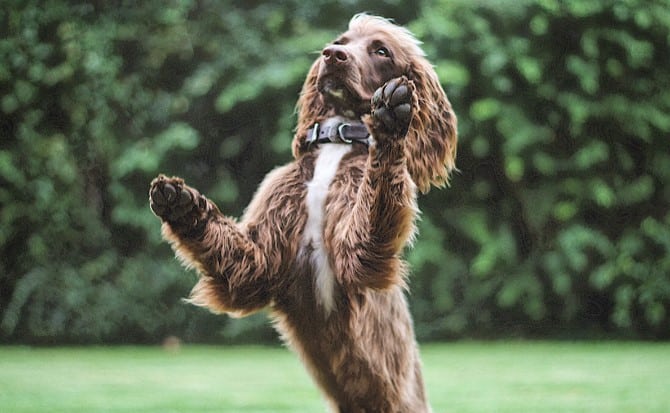 Understandably, the packet instructs you to only give your dog 5 pieces per day as they are quite rich, hence why they are so delicious! But I have no doubt that Max would happily have many more and suffer the rather unpleasant, smelly consequences…
The packet also informs you of the benefits of these sausages. Including that they are hypoallergenic, meaning they are:
Grain free
Gluten free
Dairy free
Soya free
Beef free
Sometimes we also use a ball to make Maximus wait or perform a trick, but he gets a bit too excited and impatient so Guru is our go2 option that we can rely on.
I do some agility with Maximus as a fun little hobby. Sometimes he can be distracted and I've tried a variety of treats to keep him focused, but nothing works as much as Guru. He is so much more attentive in comparison to when I use other treats!
The Venison sausages would also be useful for recall training as they act as a tasty reward.
This is only one of the many reasons why I love feeding Maximus and Oscar Guru, if you are already happy with the food you feed your dog and don't want to switch anytime soon, why not use Guru as treats?
Guru cold pressed pellets are not only for meals, they also make the pawfect treat, why not spoil your pooch! How can any pup resist extra Guru!!
Charlotte & Maximus x
See more of Maximus and his mum's FURbulous photography through their social media:
(Instagram, Twitter, Facebook) and blog