The Good Shepherd
19th September 2019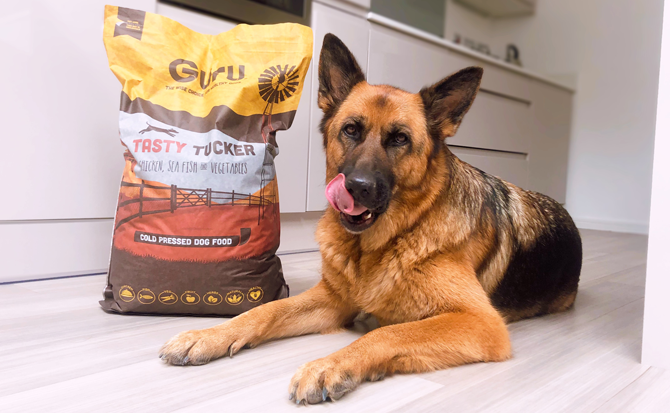 The Good Shepherd: Why We Love them
The German Shepherd, also known as the GSD or Alsatian, is a lovely, loyal and intelligent breed. Polling at number 8 in ITV's Britain's Favourite Dogs survey, these famous working dogs have become popular pets.
Here's why the German Shepherd makes an excellent canine companion.
Super-intelligent
German Shepherds are known for being intelligent and hard-working dogs. They also have great resilience and stamina, which is another reason why they're the most employed breed. They thrive on learning new things and on having tasks to perform; they've become a favoured breed for the police, the armed forces, and search and rescue agencies. They're natural watch dogs, but can be trained not to bark unnecessarily.
When it comes to training, they're enthusiastic and quick learners, who are responsive to rewards and praise.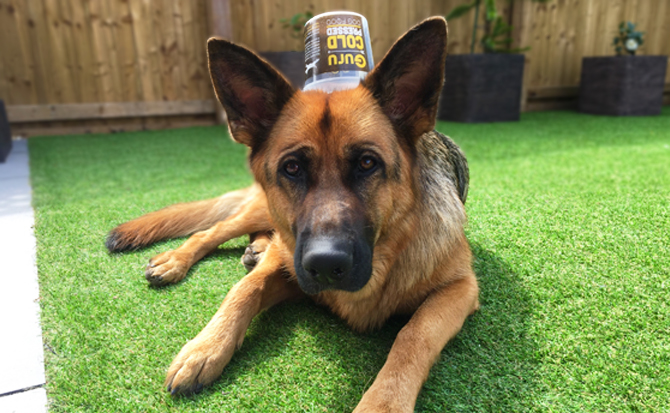 Loyal companions
We've all heard of the close bond that develops between working GSDs and their handlers. German Shepherds make loyal and protective pets, devoted to their human families. They love one-to-one attention, so training them will be an absolute pleasure for both of you.
Even though they're super-trainable, the German Shepherd is not the best entry-level dog. They demand a lot of attention from their pet parent, and need the right handling. If you're an experienced dog owner with lots of time to devote to a loyal companion, the GSD is an excellent choice.
Full of energy
Ideally, your German Shepherd will have two hour-long walks each day, and plenty of opportunities to scamper. Most GSDs will even enjoy a swim! Playtime is important to keep them happy and engaged. Because they're so intelligent, they can get bored easily, and a simple "walkies" may not be stimulating enough. Between trips out, access to a safe garden would be ideal.
The German Shepherd's active approach to life means they need a good diet, and we're here to help you get the balance right for them. Guru's cold-pressed Surf & Turf dog food is packed full of nutrients and is suitable for puppies right through to senior dogs. If you need help with portion sizes or any other questions you may have, just give us a call on 01257 255800, we're always here to help.
Surprisingly patient!
They may have a tough appearance, but a trained GSD can be wonderfully calm and patient around children. They'll even get on well with your cat, provided they've grown up together.
They have a strong "pack drive" so love being part of a family. However, they really need to know their place in the pack, and you'll need to make sure they're aware of who's the alpha (not them!). Their patient nature may run out if they're left on their own too much, so the ideal household for a GSD includes someone who works from home.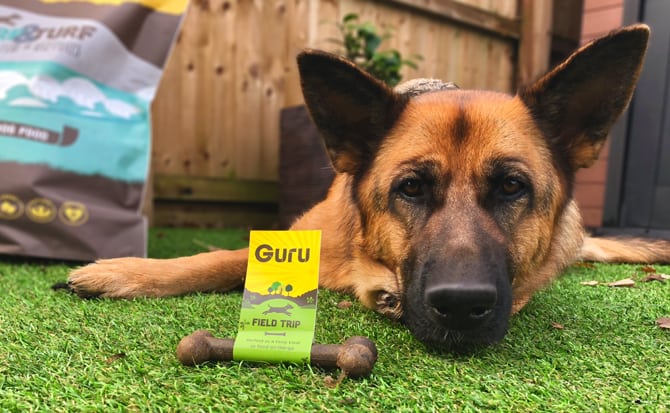 Striking appearance 
The German Shepherd is one of the most instantly recognisable dogs, with their signature pointy ears, long muzzles and black and tan coats (although there are other beautiful colour variations). They are muscular, well-proportioned dogs who move elegantly, in spite of their relatively large size. GSDs have intelligent faces, and their expressions suggest they understand your every word!
Their coats are weatherproof and dense and can either be short, medium or long-haired. They do shed, so need grooming every day. Our food contains lots of essential nutrients, including Omega 3 and Cold Pressed oils that helps to care for their coats.
Geekster Willow, who appears in the photos above, has her very own PA on the Guru team (clever girl, hehe!). We may have even had the pleasure of meeting your GSD whilst on the road with our GURUvy stand over the last 4 years #GeeksOnTour.

As you can see, we just LOVE German Shepherds and we're sure you do too! Send us a photo of your Geekster/GSD, or tag us in on social media so we can all spread the love together x