The Cotswold Geeksters
28th November 2017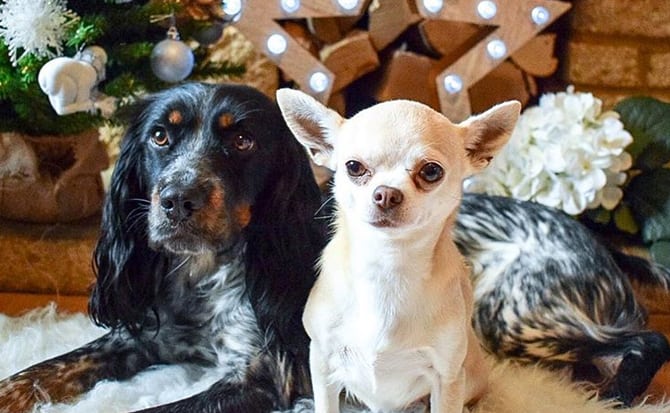 Your dog's diet is extremely important but do you know what you're actually feeding them?
Up until recently, I had always stuck to one particular brand of dog food. I trusted that they were providing my dogs with the best possible nutrients and nutritional value. However, when I really looked into it all it was doing was providing my dogs with unnecessary chemicals, additives and preservatives, not something I wanted for my girls that's for sure.
This year whilst visiting  BBC's Country File Live I encountered Guru Pet food. It was such a pleasure to discover a brand passionate about their products and that loves dogs just as much as I do.
I came away with a little goodie bag for the girls, featuring a sample pack of food and a lot of trip bones that I purchased.
Guru was founded by couple Lisa and Andrew after failing to find a natural alternative to extruded dog food. They wanted a product that was as close to natural as possible without the hours of prep it took to home make their dog's food.
After many months of hard work and research, they stumbled across cold pressing and Guru was born!
Guru produces high-quality dog food using only the most natural ingredients, broccoli, beef, fish, rosemary and linseed oil are just some of the key ingredients used in their food. Cold pressing the ingredients keeps them as fresh as possible, retaining more of the vitamins and minerals compared to your standard dog food brands that use a method of extrusion.
Extrusion is a process of cooking at high temperatures, whilst this is a cheaper way to produce food the quality isn't as high as cold pressed. Many vitamins and minerals are lost and denaturalised therefore a large quantity of food is needed to be fed.
The benefits of feeding Guru are…..
– Strengthening of the immune system
– No additives or preservatives
– Improvement of skin and coat
– Gluten free
– Reduce stool odour
– Freshen breath
– Free from animal testing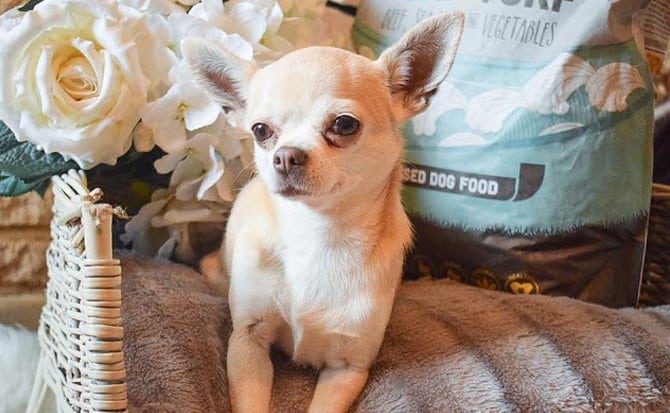 Changing to Guru pet food
Changing your dog on to Guru is extremely easy, start by gradually decreasing your dog's old food whilst simultaneously increasing the amount of Guru.  This will avoid an upset tummy and make transitioning much easier for all.
Below are the steps I took when changing both of the girls' food.

Changing to Guru has been plain sailing, the girls have enjoyed their food from the get-go. Even Daisy who is a major fusspot normally favouring homemade food to the general dog food loves her Guru.
I like that we also have the option to add water to make it a porridge which is a nice treat on these colder mornings. Speaking of treats did you know Guru makes the perfect training reward!  I often take a handful in my pocket whilst out and about with the girls, it also comes in handy when taking photos for our blog and social media too!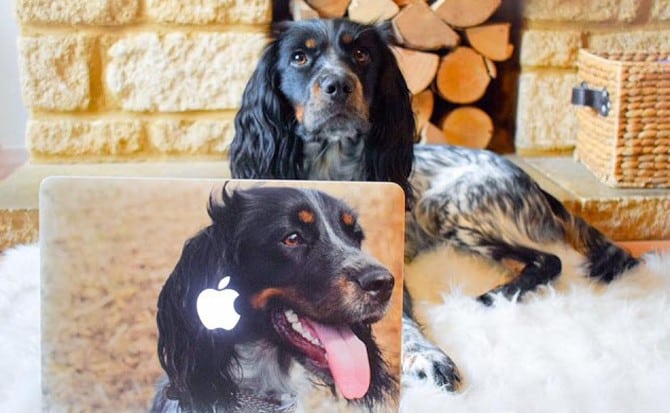 It has been such an eye opener changing the girls feed, I have learned so much more about each of my dogs' nutritional needs and I believe feeding Guru is the best way for my girls.
See more of Honey & Daisy through the links below:

Such gorgeous girls xx
We hope everyone's starting to Feel Festive…