'Stay' at home
7th April 2020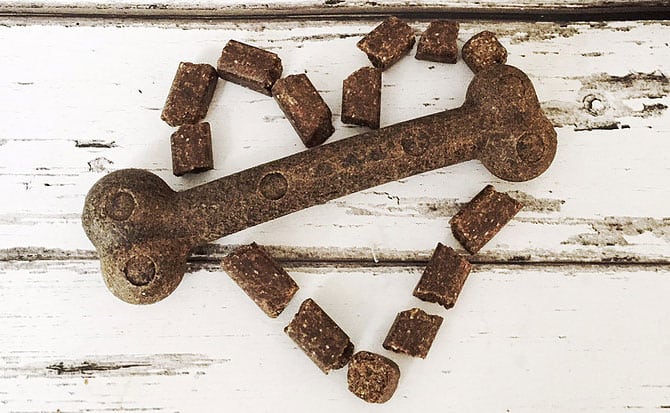 How To Keep Your Dog Stimulated Indoors
As pet parents, most of us are used to spending lots of time outdoors with our four-legged-friends. As that's not possible at the moment, what are the best ways to keep our dogs healthy and happy at home?
Here are the Guru Geeks' tips for keeping your dog active during the lockdown.
Walkies?
Current government guidance is that it's OK to walk your dog (which counts as your daily exercise), provided you obey social distancing rules. As we humans are allowed to exercise only once, it's a bit tricky if your dog needs two daily walks. The good news is that if you're a two-adult household, your dog gets two walks.
If you're not out-and-about as much as usual, how do you keep your dog happy indoors?
Learn a New Skill
Just as we humans are having a go at yoga/Spanish/crochet, your dog can also use this opportunity to learn a new skill. Try teaching your Geekster a new command or an appealing new trick such as waving or rolling.
If you really want to go for it, set up a dog agility class in the garden, or even the hallway. We had a look on WikiHow for DIY agility course ideas – a brilliant boredom-buster for both of you.
Make Food Time Fun
If you've never tried feeding your dog with a Kong toy, go for it. Dogs love the challenge of working for their food, as it's closer to natural behaviour. Fill it with their Guru bites and have fun watching them.  You can also mix their Guru into a PAWridge (check out our 'How to Mix with Water' video on the Feeding Guide page of our website) and spread it onto a lickimat to help keep them stimulated.
Many of you have taken advantage of our cold pressed Trip Bone packs. Our smaller Field Trip bones (47g) are suitable for small to medium dogs and our larger Road Trip bones (118g) are pawfect for our medium to large dogs.
Remember, it's super important to keep your dog on a healthy diet if their exercise regime has changed. If you want to discuss your dog's lockdown menu, please get in touch with us at Guru.
Daily Exercises
Hopefully you're in a position to carry on with the daily walks, even if they're a bit shorter, and you can't visit your favourite parks. However, whatever you can do is a bonus, and you'll both enjoy getting out together. If you have a garden, this is about to become the most important room in your house! We've had fun watching pet parents on social media hide Guru bites in the garden, then sitting back to watch them forage for their dinner. This is a super way of keeping your Geekster active and occupied during meal times.
If you don't have a garden, clear a space as a dog exercise zone. Hunting games, fetch and tug-of-war can be played indoors or outdoors, and will keep your dog engaged and active. If anyone wants to set themselves up as "The Joe Wicks for Dogs", we are so up for it…
Spa Days
If your pooch loves a pamper, why not use some special dog shampoo and set up a pet beauty parlour. This is a great activity to do with the kids, helping them to learn about animal care. A pack of our Nothing To Hide Reel Fishskins is always a great reward for your well-behaved customer.
And Chill…
Yes, there are plenty of "Petflix" style channels out there if your dog would simply like to relax on the sofa for a bit. Dog TV is free for the next month, and promises lots of "dog-friendly content". Of course, your pet will also be extremely happy just snuggled up with you as you catch up with your human-TV boxsets.
But don't forget that while you may be feeling a bit stressed and cooped up at home, your four-legged friend is delighted to have you around 24/7. Try to make the most of the time away from work or school to really bond with your pooch. After all, being with your pet is one of the best ways to destress and they make wonderful lockdown companions.
This is a challenging time for us all right now, we wish you and your family good health x