Special thanks to Special Spaniels
29th August 2017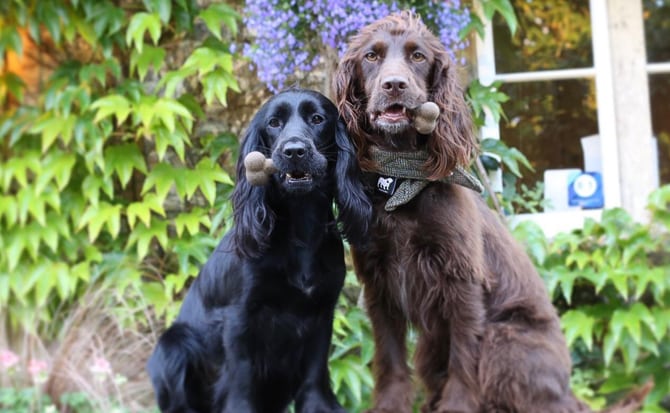 How time flies when you're having fun!
As all of you Geeksters know, Guru's about to turn 2 – WOOHOO!  
Another year on and what a year it's been…
We want to thank each and every one of you for sticking by our side like the #TrueGuruGeeksters you are!
'The Dog Food Revolution' that is Guru Cold Pressed, really is GURUowing. It's been an exciting year, especially with the release of our brand spanking NEW(quick, cover your furiends ears)… SAUSAGESSS!
We adore our social media family! A second year on and our bonds are getting stronger and stronger x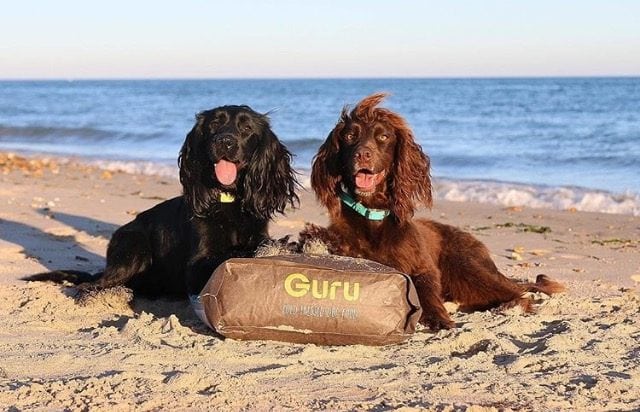 Speaking of which, the Guru Geeks have been HUGE fans of Spaniel Life for a long time; two Stunning Working Cocker Spaniels living in the UK with accounts as gorgeous as themselves…
Every post is picture perfect! Having met them at a few events and seen their love for Guru, we just had to ask them if they'd like to become part of the team and the answer? YES!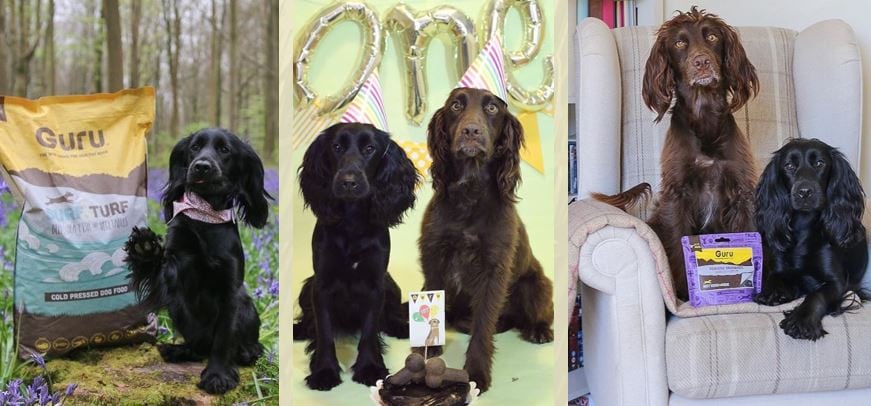 12 months on and we couldn't adore these super spaniels more…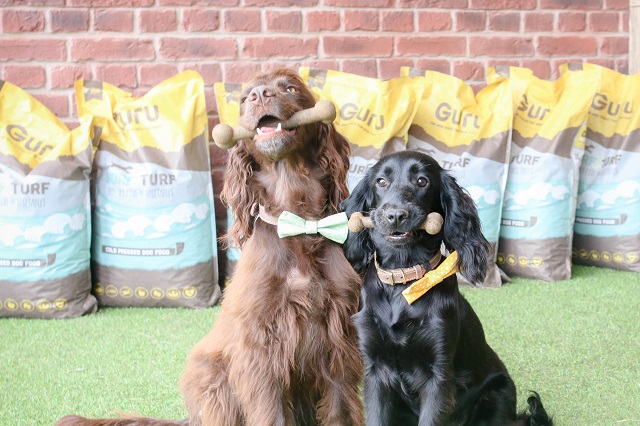 Sev & Lily have been our ADORABLE Ambassdogs over the past year, they've been joining us to #SpreadTheLove by GURUving all over social media and attending all sorts of events with us, not to mention being chief taste testers of all the guruliciousness!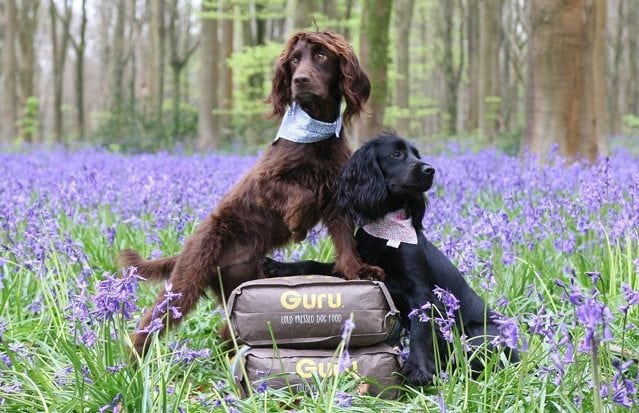 If you haven't noticed, this pawesome pair will do absolutely anything for their mum, Steph. You can guarantee a show stopper when they're around… whether that's strutting their stuff with their GURUliciousness at the beach or woods, turning into a reindeer for the day or posing on the top Guru shelf! (we did say they'll do ANYTHING)
It's fair to say EVERYONE adores Spaniel Life, how can you not?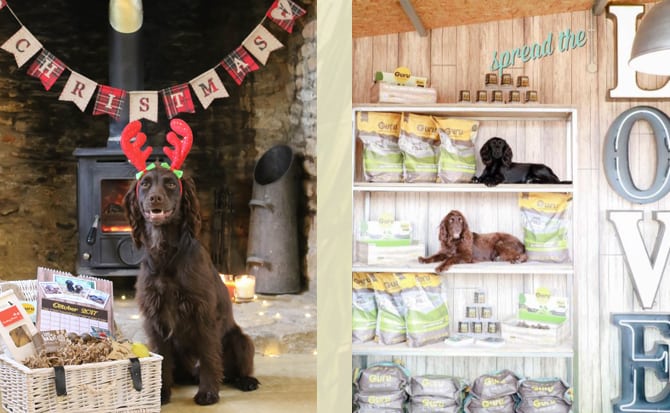 It's been a pleasure to work alongside Steph & The Spaniels over the past year! We'd like to say a MASSIVE thank you for their support and talent, they really couldn't deserve the title 'Ambassadogs' any more.
We're sure you'll agree that they are two top dog models with bubbly personalities and we wish them all the very best in the future!
Lots of Love, wishes & Geekster kisses,
The Guru Geeks xox