Ruby the GURUvy Calendar Girl
4th October 2017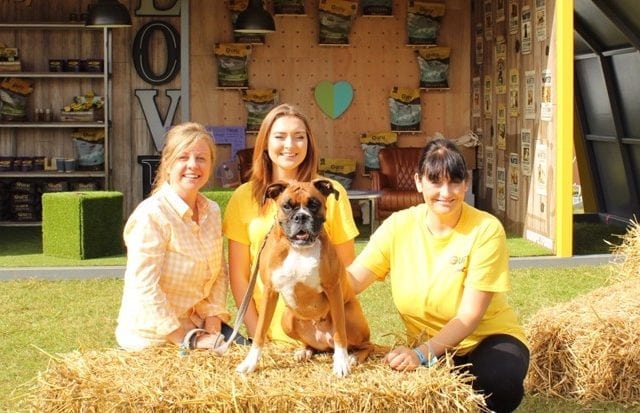 If you know me well, you'll already know my love for Guru Pet Food and the team behind the scenes!
As a Guru Geekster for exactly 7 months, I just had to share my experience with you all. 
We first met the Guru team back in 2016 at the Game Fair when we were greeted by the lovely Lisa and Sam who were very excited to meet me! It was love at first sight for me and Auntie Lisa, as she has two of her own handsome boxers so of course I gave her a full boxer greeting *wags the whip-like tail, vigorously shakes boxer bum and giving copious amounts of boxer kisses!*
After giving everyone the Ruby greeting it was time for me to have my first taste of Guru as I sampled a trip bone! – Mum said it was like watching someone eat their favourite bar of chocolate when you scoff it all until the very last piece, then savour the tiniest crumb! IT WAS THAT DELICIOUS!
As a fussy eater I have never been able to stick to one food until some months later, mum decided to trial Guru's cold pressed dog food as we didn't want the fuss of raw food prep nor eating kibble either! Well.. since then I have not looked back! This food looks, smells and tastes super! How does mum know this? Because I never ever leave even a crumb and I'm up ready for breakfast even before she is!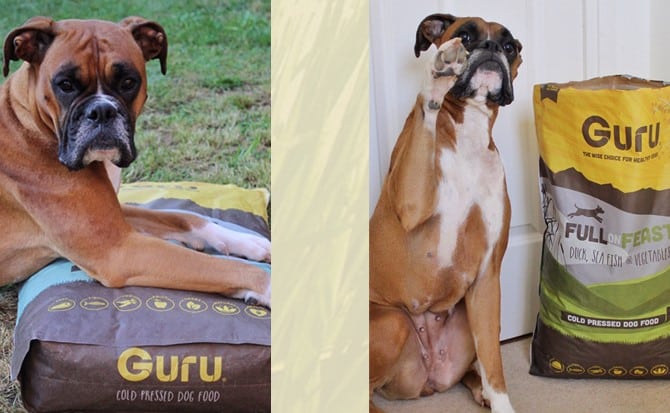 As a petite boxer, I have always been on the slim side but now with my Guru diet I am the perfect weight, my coat is shinier than ever and my humans are pleased about the minimal dog mess to pick up! 
Here I am before starting Guru back in January 2017 (left) and here I am now in tip top condition! (right)

So, here are the five things I love about Guru…
1. Super duper tasty food not only with quick delivery, but my local Countrywide store stocks it to!
2. Trip bones for life!
3. Venison Sausages are THE BEST!
4. The Geeksters are like one big crazy family and always make us feel so welcome when we pay them a visit! (See our latest road trip with Guru at CountryFile Live giving geekstar Auntie Lisa Kisses below!)
5. And lastly, getting to drool over photos of resident Guru boxers Duke and Gino!
Thank you Guru, it's always a paws up from me!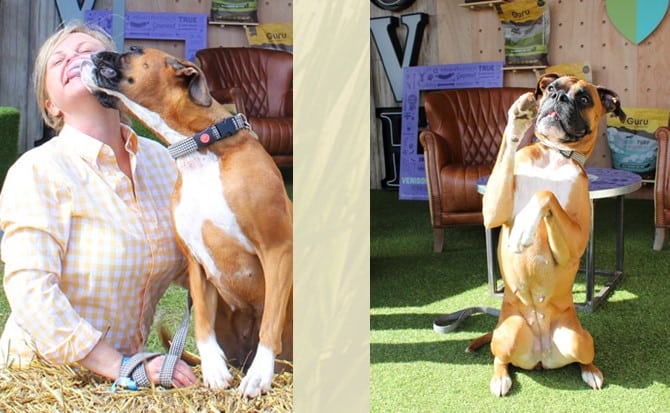 If you'd like to give Guru a go, order your sample here.

Lots of kisses,
Ruby x  
Check Ruby's adventures out on her blog & Instagram @rubytheboxerdog