Oscarooni the Geeksterooni
24th July 2018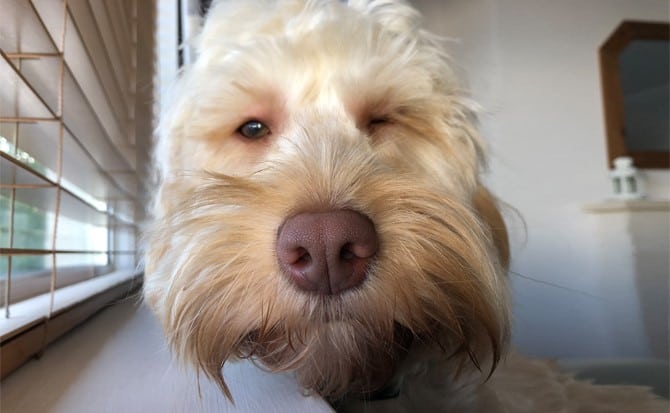 A few months back, Oscar was a very grumpy boy who went off eating his food.  After hearing some recommendations about Guru, we decided to jump ship and haven't looked back since!
There is never a crumb left in Oscars bowl and Guru leaves him with a big smile on his face – just look at the picture below!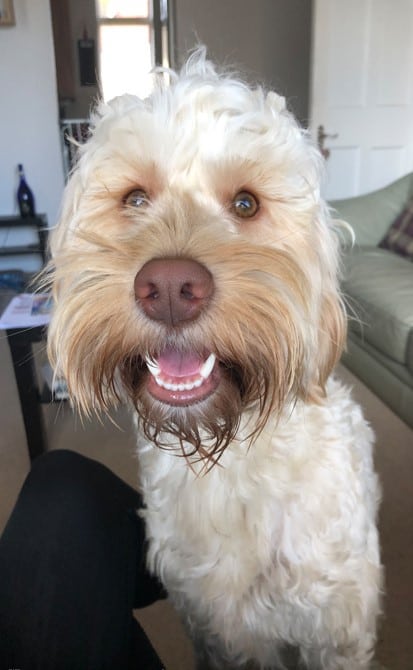 The only trouble is, when we run out… Oscar has to investigate this for himself and get every last piece out of the bag.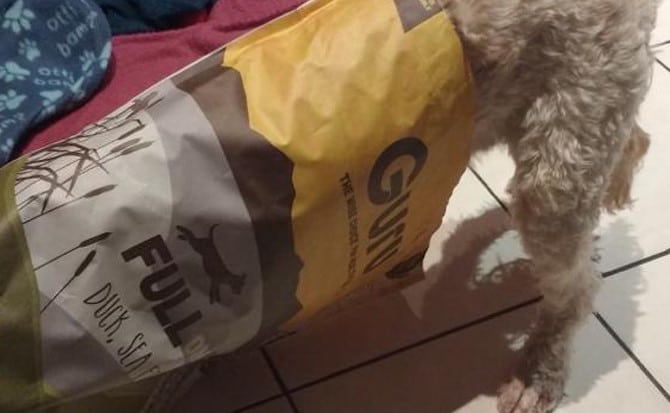 Since using Guru, his coat is definitely looking and feeling a lot better.  He is a Cockapoo so has difficult hair at the best of times, but we've noticed his coat is a lot glossier looking and softer too!  In regards to his temperament, he is a LOT calmer than he was before he was on Guru.  Don't get me wrong, he still loves to play and go on his walks, but it's really calmed him down in the house when approaching bed time – so thank you Guru for that!!
After his feeds, Oscar loves nothing more than a great big nap – sometimes even on the pub table! We wonder if the doggy beer has anything to do with that…?
Thanks for reading,
Rachel, Matt & Oscarooni xxx