Miss Maddie the Geekster
17th May 2017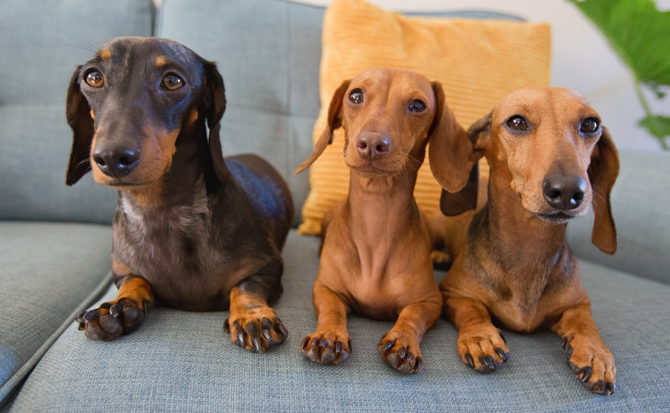 Well where do we begin? The end is certainly a dream come true, so grab a cuppa and we will fill you in.
The start of our search was for a healthy food to feed our new addition to the family, our beautiful Miss Maddie. Maddie is an English Show Cocker Spaniel and was a resale from 2 previous families who didn't feel she fit their lifestyles. She was 12 weeks old when we got her and she was very underweight. Her coat was dull and her energy low. Her sleep patterns weren't established and her training was non existent.
We just knew she was the puppy we needed to fill our hearts and our home. So we set straight on with training and routine. Her diet was of huge concern when at 13 weeks she was only 4kg. Her ribs were visible and her tummy upset.
We value our vet's advice so asked them. They are our vet's right? They will know what she needs to eat, to gain weight and be healthy? No they wouldn't commit to any brand or type of food. They said to pick a good reputable brand and one she's happy on. So with tail between our legs, off we went to Google dog food. For a year we tried all different brands and thought the most expensive was the best for her. She still failed to thrive and so the search continued….
We read about raw feeding but with two indoor cats we sensed this wasn't for us. So what next? We found some information on Cold Pressed and searching on Instagram we found a dog with a Trip Bone made of Cold Pressed food. So what was this Trip Bone and who made them?
Well that's the day we found Guru. That's also the day that name became of such huge importance to us.
We ordered a sample from the lovely Geeks and it arrived the next morning. Maddie ripped at the packaging and was so hungry to eat. We had never had this before with Maddie. Her kibble had remained untouched for days and coating it in chicken and fish hadn't helped.
Not anymore! She ate with enthusiasm and joy. Her eyes lit up and ours filled up. We had found it, we had found her food!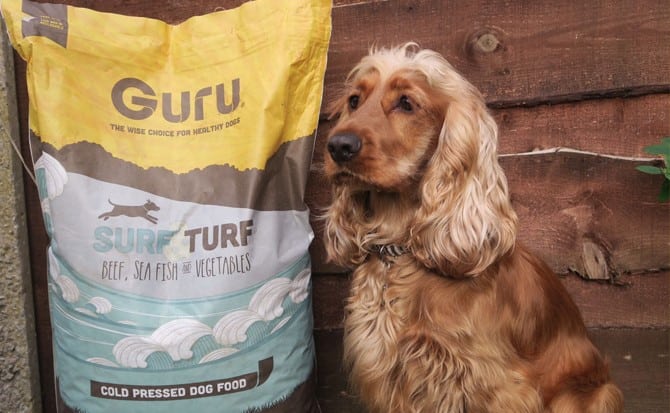 Within days her tummy was settled, her breath smelt good and her excitement to eat remained. Over the next few weeks as she transitioned, she gained weight and her coat began to shine. She was happy and content. Surely this couldn't just be a change in food? A trip to the vet's and yes, we were told it was just that. Her weight was now ideal, her teeth and coat were perfect and she was well on her way to being our beautiful healthy little girl.
I told them all about Cold Pressed and the process but they didn't want to listen. They said to just do what was best for Maddie. Well if they weren't going to tell everyone about Guru, then we were. We posted on Instagram, handed out leaflets and gave out samples to anyone who asked.
So here we are telling everyone and anyone who will listen yet again. Cold Pressed isn't a new gimmick, it isn't a passing faze, it's the future for so many dogs. It's changed Maddie's and our lives in so many ways. We no longer worry about her not eating or her weight. We know a year later that changing Maddie to Guru was the best thing we could of done for her. She's active and happy and that's all we could wish for.
So after a year of being an official Geekster from not just Maddie but from the whole family it's a HUGE paws up from us. We won't ever be changing back. We will be spreading the word until everyone has heard.
A healthy Maddie is a Geekster Maddie.
Love Miss Maddie and her family xx
Instagram: @maddie_and_family @madeleinethespaniel