Lushious Cockers
27th February 2018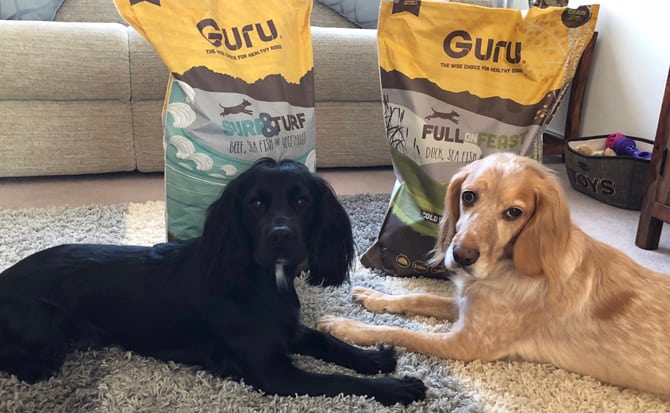 Here's Alfie (the lemon roan) and Brooke (the gorgeous black girl)  my two Working Cockers. Guru keeps them in top shape!
They can't decide which flavour they like best, so we switch between the two.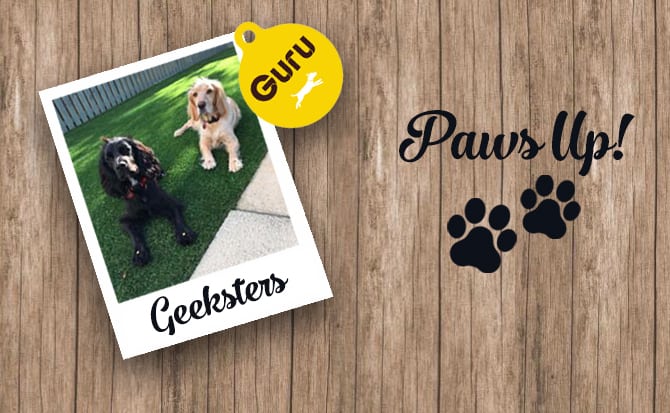 Alfie used to compete in Flyball and has gained his Ice Blue Moon award from the BFA. He has now retired from Flyball and is taking part in agility.
Brooke is only just 1, everyone comments on the condition of her coat and how it shines. She has been fed on Guru from 8 weeks old and loves it.
There is never anything left in either bowl!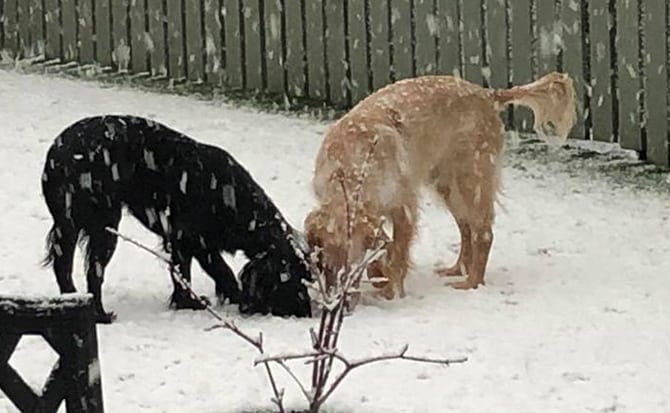 The dogs love to play together and are the best of friends. They have enjoyed the recent snow we have had in Scotland, although there has not been too much.
We are all looking forward to the better weather and getting out for nice long walks – hopefully in the sunshine!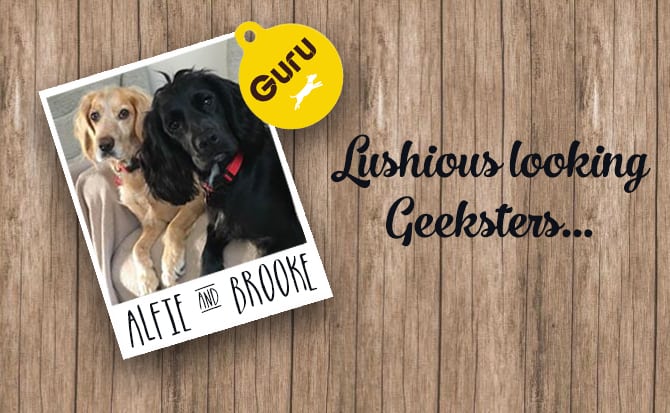 Thanks for reading and we hope you enjoy being Geeksters as much as us…
Love,
The Lushious Cockers xx