Lovely Lushlabs
23rd January 2018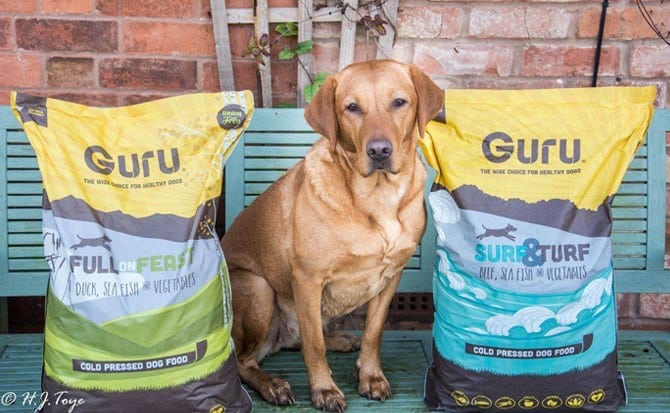 Recently we have been asked; What are we Fed? Now there are so many products in the market, it's very difficult to choose what's good and what isn't. What is more frightening is what goes in the food.
Over the years we have had to adapt and try different ones. Our old Grace was started on pedigree, it made her hyper… so we switched to Robbie's…. Then Canagan. Daisy we found piled weight on with soooooo many foods and was a fussy eater. In a few months on Arden Grange she has gained 8kg. That's a worry. We feel dogs are like humans, we all like different things and not everything agrees with us.
Now we won a competition to get tickets to the Game Fair. They were from a company called Guru Pet Food. We didn't know them but went along to the stand to say thank you. It started to be a lifelong friendship with the brand.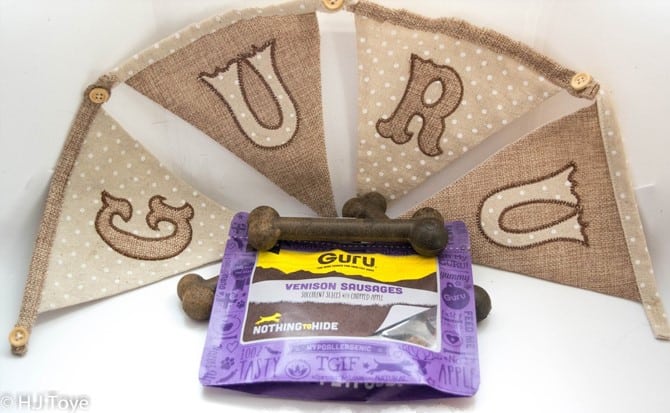 We went home later with some samples and it changed our lives forever.
The dogs loved the food… Daisy had to have grain free.
The coats became glossy, they were brighter and healthier. Our dogs seemed happier, brighter and more obedient, can't promise that will happen to everyone but so many pet foods add sugar and other nasties which can make dogs go hyper! What shocked us and to be honest it made total sense… is the whole cold pressed food. The dogs don't guzzle water, the food inside the stomach doesn't swell, its superior quality and from real people! Not some big faceless company.
Now the years have passed, sadly so has Grace and Daisy but Rosie, Bear and Izzy are thriving on the Guru; Pups and adult?? Yes, as it's a whole life food!!!!!
We are planning future litters and all the pups will be weaned and brought up on Guru.
The website has a great calculator on it to work out how much you should be eating.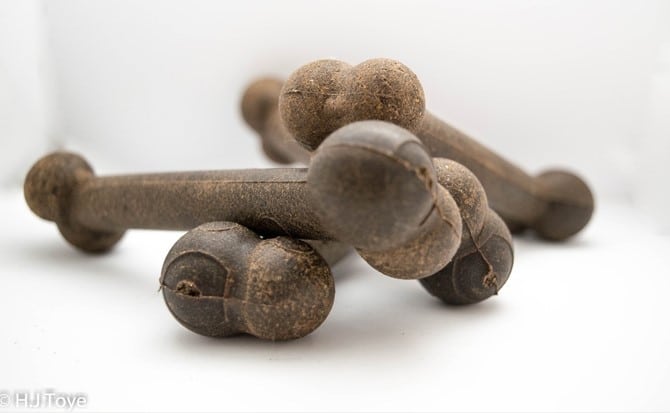 Not only is the food brilliant, they make them in bone shapes. It's a meal in a bone, perfect for holidays, trips out, easy breakfast (which is what we have every morning)
To add to the food, they now do sausages…. Yes sausages! Venison ones! They are so good, when Guru first launched them, they sold out in a matter of days! As Guru say, nothing to hide in them.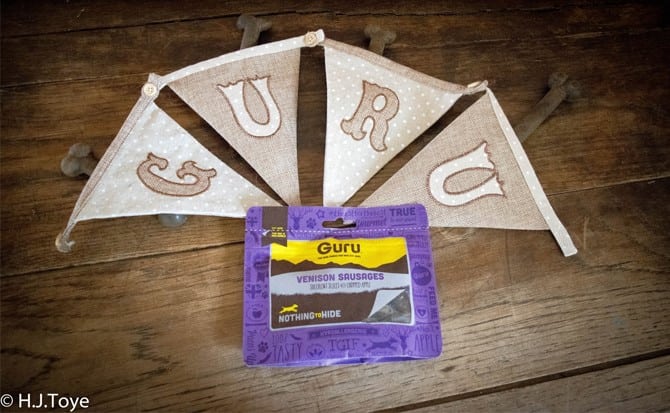 The website is easy to use, but you can always contact them on the dog and bone (Phone) There is always a lovely Guru Geek at the end of the line, who's friendly and helpful.
Lots of Love,
Lushlabs xxx
You can see more of the lovely Lushlabs adventures through their Instagram, Twitter & Blog!