Love Your Pet Day
2nd February 2020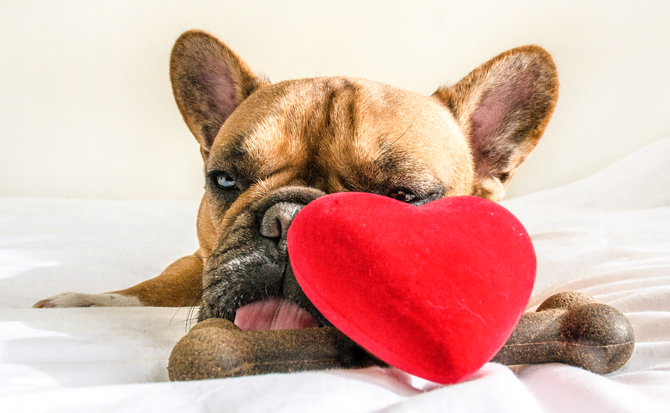 How To Treat Your Dog On 'Love Your Pet Day'
Here at Guru we LOVE Valentine's Day, however don't forget that a few days after on the 20th of February, it's time to celebrate Love Your Pet Day!
Of course, we love our pets every single day of the year, but it's nice to take the time occasionally to celebrate them properly. After all, think of all the love and devotion that your dog gives to you, 24/7.
As proud pet parents, we're already planning how to treat our Geeksters on 20 February. Here are a few of the ideas we came up with for this year's Love Your Pet Day.
A Doggie Day Out To Remember
Where does your dog most love to go? The local park, the beach, the woods? Take some time out to have a good long walk or run in your dogs' favourite place. OK, it's February, but your dog is unlikely to mind a bit of rain (just pack those old towels and car seat covers). If the weathers really bad, you could always watch a dog-friendly Disney movie and have a cuddle on the sofa.
Their Favourite Treats
Keep the chocs for Valentine's Day – unfortunately, your pet can't eat humans' favourite foodie treat, as chocolate is harmful for dogs. However, we have the pawfect suggestion: a 'Love is in the Air' Trip Bone. They come in two different sizes and can be used as a treat or food on the go, ideal for taking with you when you go for your doggie day out. They're super tasty, with a variety of natural ingredients to ensure your dog stays happy and healthy.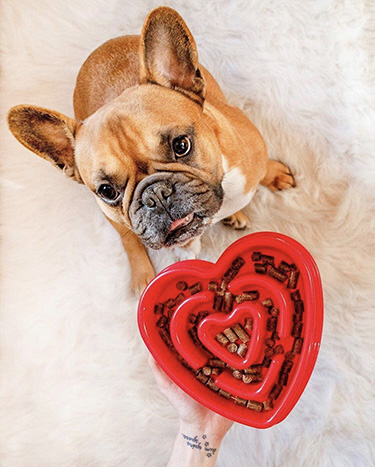 A Spa (Grooming) Day
Naturally, this depends on your dogs personality. Like humans, some love the whole beauty regime thing, while others flee from the sound of running water. If you have a dog that loves to be fussed, book them into your local groomers for a Love Your Pet Day pamper. Then, a bowl of Pawsecco followed by a stroll to show off their new groom perhaps?
A Present
One of the many reasons we love dogs is their enthusiasm for everything – and when you give them a new toy, they nearly explode with excitement! A squeaky duck, a ball or a pheasant on a rope will delight them for hours. If they've got plenty of toys, how about a comfy new bed or a harness in this season's colours? As you can probably tell, we love shopping for our pets…
A Trip To The Pub 
No, we're not straying too far into human date night territory, but many pubs are now dog friendly. If you do pop in for a pint or a G & T, make sure you take along a Trip bone or a packet of our Venison Sausages so they don't feel left out. Pub chain BrewDog (the clue's in the name) are super dog-friendly. So friendly, in fact, that BrewDog staff get parental leave when they adopt a dog. Cuddles and fuss are guaranteed if you take your dog to one of their bars and they'll even host a party for your dog.
A Playdate
You could even hook up with some of  your dog's friends down the pub. Getting together with their best buddies is a lovely way for your dog to celebrate Love Your Pet day. You could also arrange a meet up with your two-legged and four-legged friends down the park for some family fun. This year, Love Your Pet Day falls in half term, so the kids can have a great time too!
If You Don't Have A Pet Yet…
What better way to show your love for pets than by adopting one? There are so many dogs out there, just waiting for their furever home and a good place to start is at your local dogs home.
Whatever you choose to do on Love Your Pet Day 2020, end it with a snuggle on the sofa. Because for your dog, the most wonderful part of the day (and indeed any day) is simply being with you.
Thanks for reading and to @bellalovesbeau for the adorable images… we hope 'Love is in the Air' for you this Valentines and Love Your Pet Day x