Holiday RoadTrippers?
5th December 2017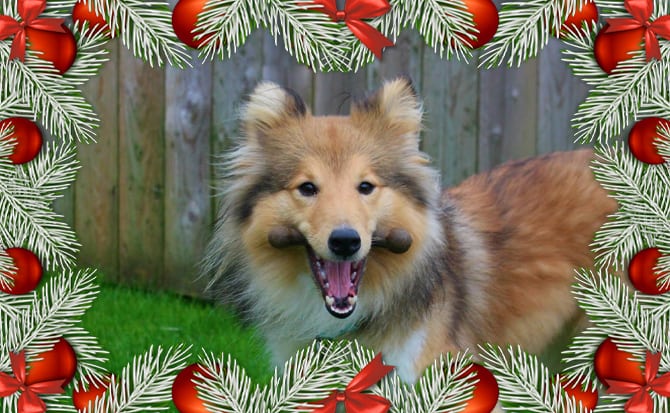 Christmas is near and the New year's upon us…
Will you be heading on an ADVENTure over the Holiday period? If so, Polly's here to woof all about her 'must have' takeaways (trust us, it's a tasty one)!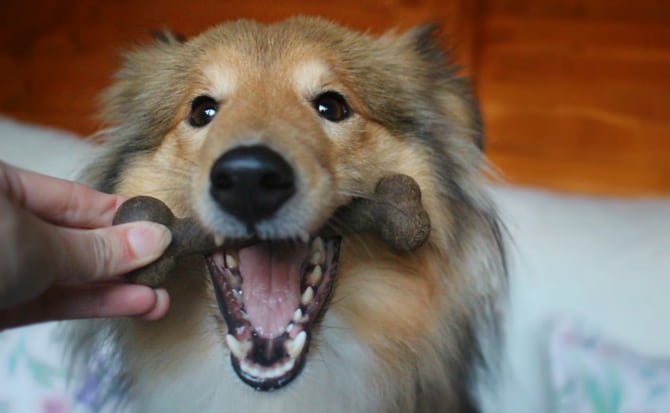 Your dog's food is very important as this is what gives them all their energy and good nutrition is vital for every dog. We feed Polly Guru Surf & Turf and we always take down a 5KG bag with us on a week trip as you can seal the bag for freshness. If we are going for a weekend away we just weigh and bag up the correct daily feeding amounts. However, days out on holiday with Guru's innovative Trip Bones are literally a walk in the park! We have never seen anything like Trip Bones in the pet industry, Guru really have produced a completely unique product that is so useful!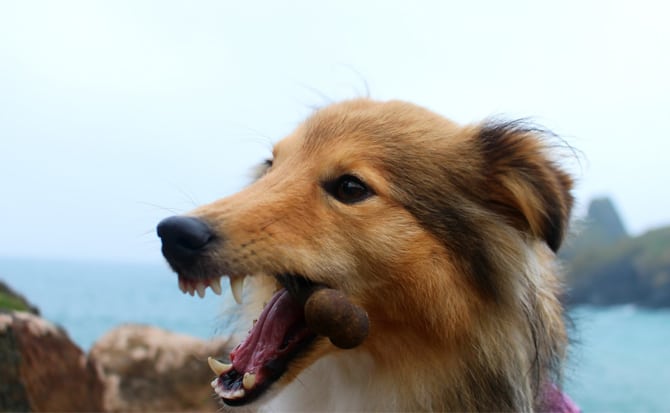 The bones are packed full of natural ingredients to ensure Polly has lots of energy to have the best adventures!
Polly really savors her Trip Bones, you can tell after she's had one she's really enjoyed the experience. From an owners perspective, Trip Bones cause no mess or stink in our possession so it's a win win situation. Polly loves them and we love them!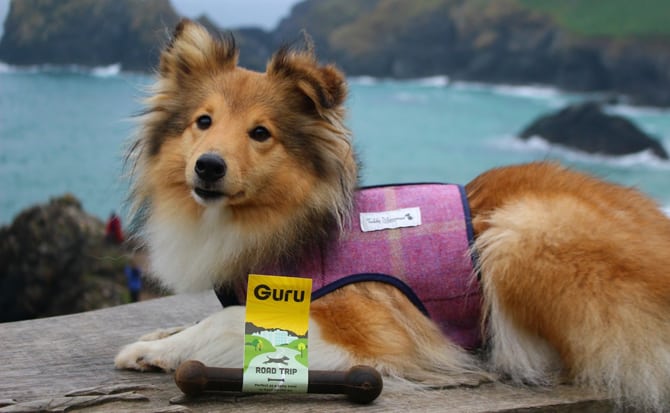 Lots of Love,
Keep Fluffy,
Our Fluffy Family xx
See more of Polly's ADVENTures through the links below:
Instagram @ourfluffyfamily
Blog – Our Fluffy Family
Don't forget Geeksters, throughout December all our Trip bones have had a Festive Geekover! Share your pics with us and use #WoofmasTripBones