Guru's biggest Dog Fest loser
3rd July 2018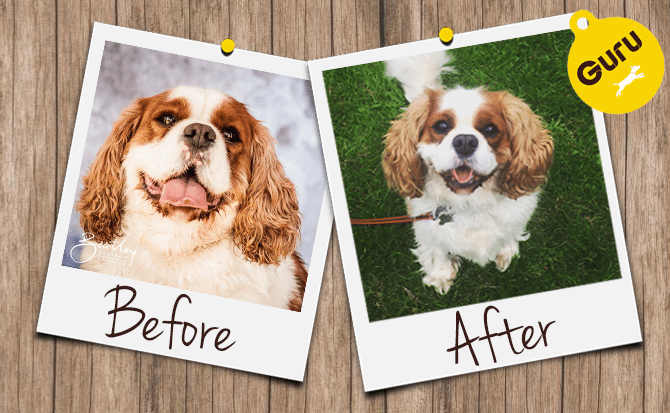 Here at Guru, we've had a few Biggest losers… however, this year at Dog Fest North we bumped into gorgeous Geekster Harvey the cavalier king charles spaniel and his hoomum.
We love to hear how our Geeksters are getting on with Guru and Harvey's story is inspiring!
If you've got a minute or two to spare, grab a cuppa, put your feet up and read all about our 2018 Dog Fest biggest loser… Harvey xx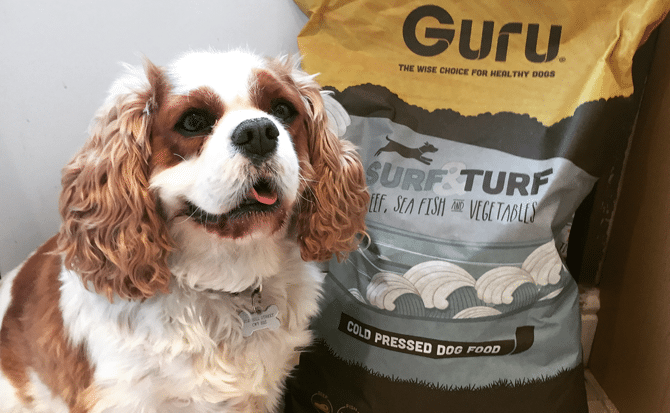 I just want to say a huge thank you to you all at Guru. You really have changed my pooches life.
This time last year (2017) Harvey was more than a little overweight weighing just over 18kgs!!!
He was struggling with his weight and this caused him to pant heavily all year round, he really struggled in the summer months as he just couldn't keep cool and wanted to enjoy his walks but I could tell it was exhausting for him.
So… I visited Guru's stand at Dogfest North and they were so friendly and helpful. Within a month or so after Dog Fest, I ordered Harvey's first bag of Guru and he LOVED it.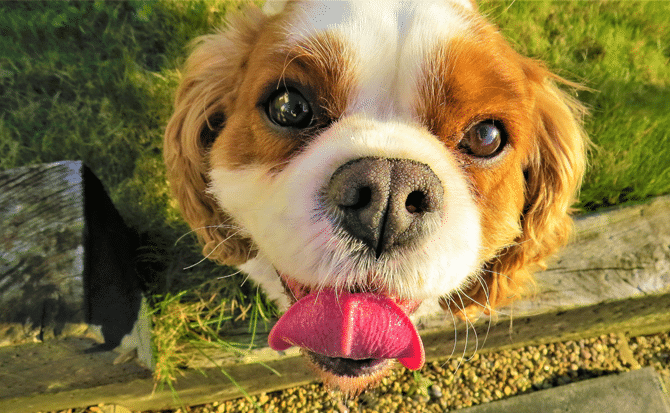 Now I know he was overweight but he had always been a bit fussy about his food, never really seemed interested or bothered that he had any in his bowl. Well this certainly changed when we swapped to Guru. As soon as he knows it's coming up to dinner time he jumps in his bed and waits, impatiently, and the drool starts, no matter what I do it's just not in his bowl quick enough. By the time I've sat down with my own dinner he has licked his bowl clean!!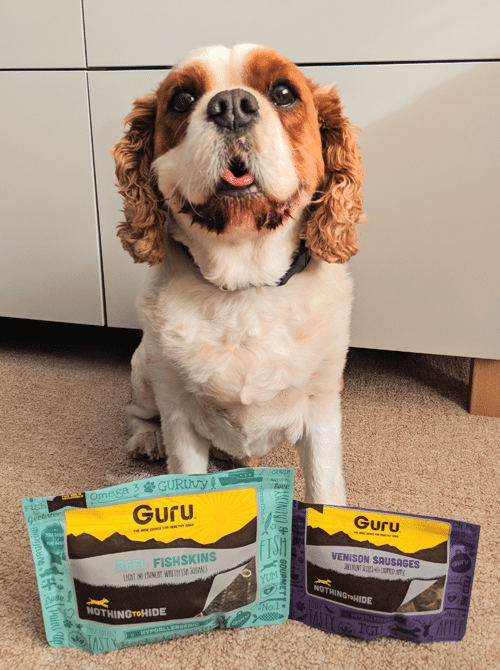 Harvey still has a little way to go but he is doing so well, and his weight is down to almost 14kgs!!! He is loving life and we both are loving Guru.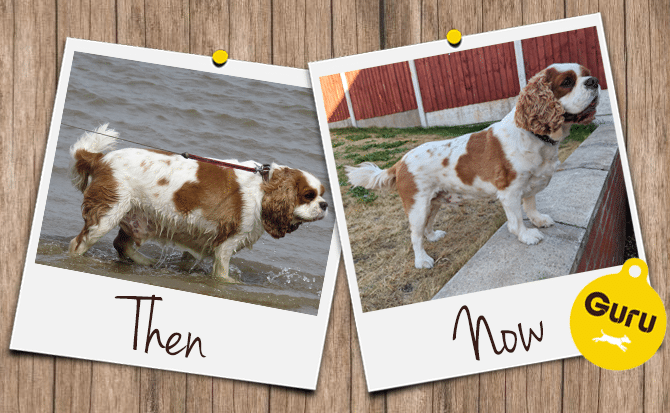 The pictures speak for themselves, the top left picture below is from Dog Fest last year and the bottom left picture below is from January this year, he loved the snow and never stopped running because he wasn't out of breath. The bottom right picture is from Dog Fest this year where we bought some more venison sausages and the new fish skins and well… you can see the difference from last year.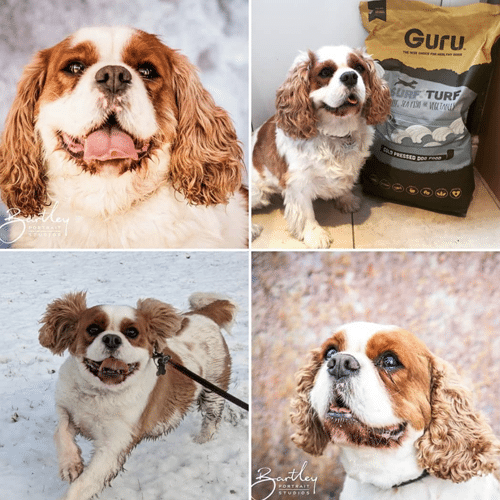 So once again thank you so much from Harvey and me xx