Geekster Family
26th June 2018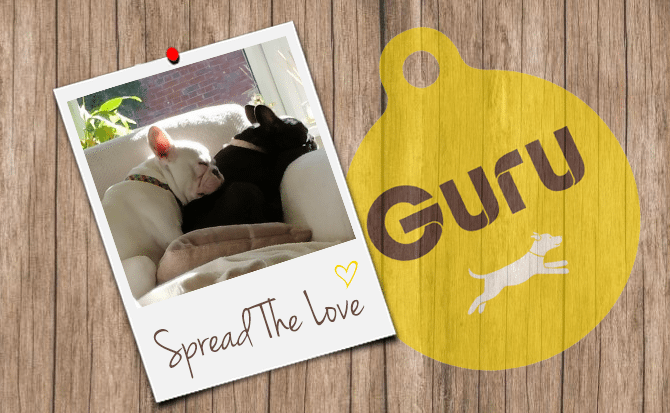 Introducing my Geeksters; Frankie, Flower, Betty & Bear.
Frankie is such a sensitive soul, both tummy and skin wise. His ears were red raw and dreadfully scabby; NOTHING seemed to agree with him and I was on the cusp of expensive allergy research with our vet. I'd tried everything they had recommended and I'd searched & searched extruded kibbles for something suitable, but then I came across 'cold pressed'…. and something called GURU. It LOOKED good, but what did the reviews say?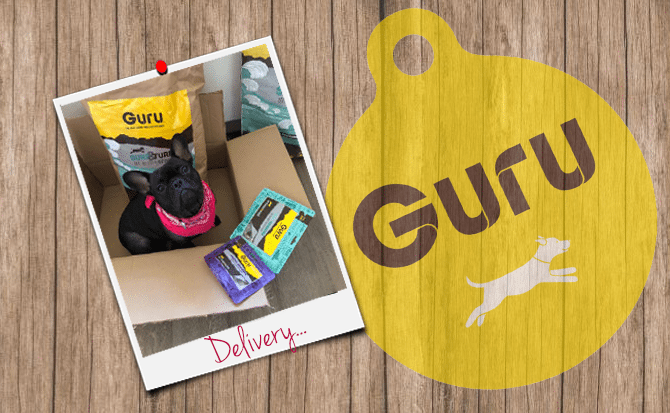 Despite great reviews, I didn't hold much hope. But Frankie & Flo didn't seem to be enjoying what I was currently feeding, and the puppies were about to start weaning… I wanted to give them the best start I could and I needed to make a decision. I went straight for a big bag – a sample pack wouldn't last long with four hungry beasts and I figured someone's dog would eat it if mine didn't.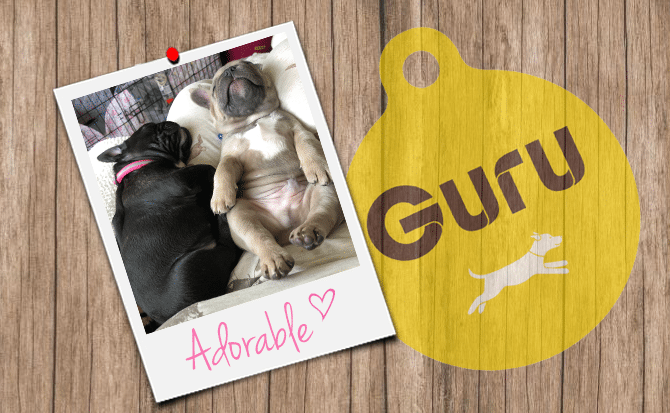 I was so impressed with Guru dog food. With FOUR hungry Frenchie's; ranging from 6 weeks to almost 2 years, I loved the fact that literally, 'one size fits all'.  I don't have to faff about with puppy food, normal food and sensitive food.
My puppies are doing so well on it – not one upset tummy episode. Frankie's ears are beautiful and pink again. Guru has cleared everything up in just a few weeks!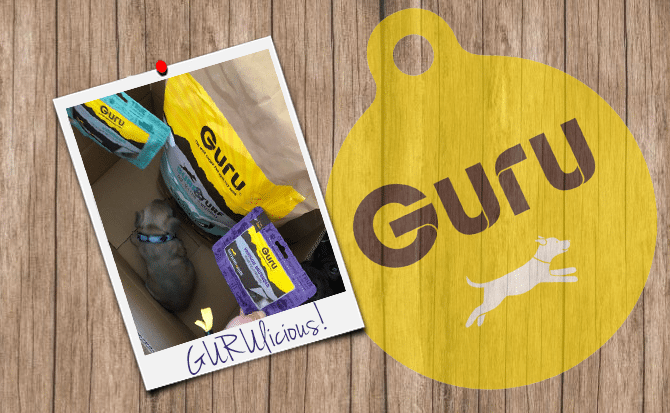 No need for that expensive allergy testing now and I'm more than happy to pay that little bit extra for the results I'm seeing. My bitch has always struggled with her weight, (don't we all!!), but she's coming down beautifully now after having the babies.
I'm super impressed with Guru and I'm recommending it to EVERYONE. Even my cats love it!! ❤️💕