GeekSTARs Up Close & Pawsonal
30th April 2018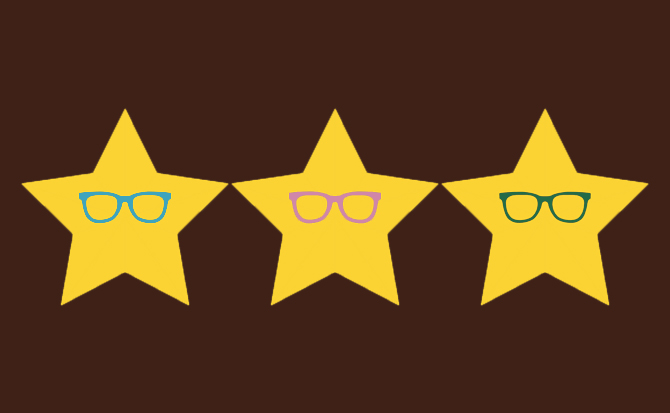 Roll out the red carpet and get those royal trumpets at the ready because it's time to give a HUGE welcome to our shining new GeekSTARs!
We're super excited to announce our newest members of #TeamGuru…
Congratulations and applaws to all three!
So what will these gorgeous GeekSTARs be getting up to? They'll be taste testing new products, attending at least one of the Dog Fest events with the 'The Mother Ship' and woofing about up and coming offers, giveaways and new products!
We were all so excited to find out more, so we couldn't wait to ask Geekster Sam to get 'up close and pawsonal' in a sneak peek exclusive interview with each of our gorgeous GeekSTARs before they shout all about it on social media.
Get ready, get set… let's go and spread some GURU Love xox
Sam: It's that time of year again where I get the hard job of interviewing our newest Geeks on the Block.  It's a tough job but someone's gotta do it… haha! 
Hold onto your bandanas, blink and you'll miss her, let's give a HUGE welcome to our Dynamic GeekSTAR, the very energetic, super sporty Ila…
Dynamic GeekSTAR Ila
Hey Georgina & Ila, welcome to #TeamGuru. Can you tell us how you first got into blogging?
I had always thought of starting one when we first brought Ila home, however with usual puppy busyness I didn't find the time. It was actually the wonderful Guru team that inspired us to finally set up a blog, after asking us if we would like to share how we feed Ila on a mixture of Guru and raw food.
Have you any tips for your readers who may like to get into agility?
Ila is my first agility dog and we started from complete scratch. My first tip would be to find a positive reward-based agility trainer. Our agility trainer is amazing, she is fun, positive and really believes in us. Secondly, it's always worth putting in the very important foundations before starting on the obstacles, not only does it help you to run in synchronisation, as a team, but it also makes learning new skills and the equipment so much quicker and easier. And most importantly, have fun! Ila and I love working together through an agility course, it is both fun and rewarding for us both!
Next up, put your paws together for the two most loveable GeekSTAR boxers on the block… trust me, these two don't need any introduction! 
Loveable GeekSTARs Ruby & Martha
Charlotte, Ruby & Martha, it seems so long ago since we last caught up! I know you have your own fantastic company which is called 'Muttley and Martha' but who inspired you to start your own company?
I was studying a degree in fashion and textiles at the time when I was working in designing bridal wear. One day, I came home from the studio and noticed Ruby's collar was really worn and just plain boring. That's when I had the eureka moment!
What are Ruby and Martha's most loveable quirks?
Ruby's loveable quirks would have to be her loyalty and ability to make us laugh every day. She's also a very patient pooch, especially for the camera!
Martha's loveable quirks would be how affectionate she is. She just loves everyone, she's such a happy soul.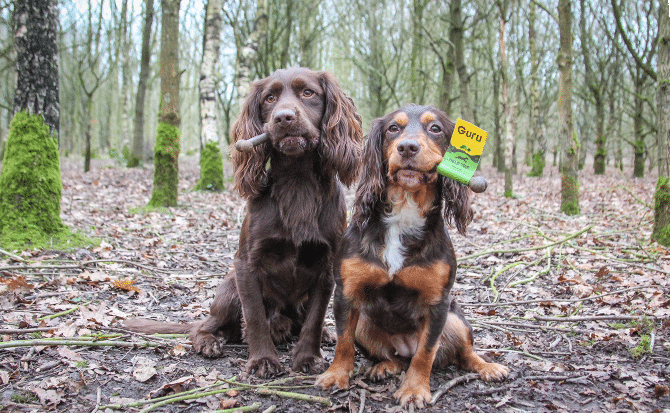 Yayyy!! I'm super excited to welcome our absolutely adorable Outdoor GeekSTARs Hunter & Maple. I love keeping up with their adventures/road trips and I'm sure you will too!
Outdoor GeekSTARs Hunter & Maple
Welcome Amy, Hunter and Maple to #TeamGuru tell us a little bit about yourselves.
Hey Geeks, thankyou for having us on your team! I am Amy, I'm 26 years old and live in Manchester with my two adorablecockers Hunter & Maple.  Hunter literally popped up into my life outside my work window! What a perfect surprise he was… Hunter has just hit 2 and a half and is still like the same old little bundle of joy. He loves a cuddle and is well known for his #sharingthelove from kisses with Maple to cuddles with old ladies, he is a charmer!
We got Maple just a few months after as Hunter clearly needed a lady in his life. Two puppies at once clearly was a silly idea at the time but they were smitten for each other. Hunter & Maple do everything together, they just love the great outdoors and running free and stealing each others toys.
What are you most looking forward to in 2018?
Honestly DOGFEST! We love seeing the GURU stand each year it definately stands out from the crowd. With lots of socialising, Hunter & Maple get to see their friends and we get to travel to different locations for more adventure time.
Thank you Sam, Georgina, Charlotte and Amy. Check out the full interviews here:
We're hoping to see all of our GeekSTARs at Dog Fest this year and we're also looking forward to seeing as many of YOU as possible… Let's make this summer extra GURUvy and one to remember!

Thanks for reading Geeksters and for continuing to help us #SpreadTheLove
Until next time… hugs, wishes and Geekster kisses to you all xxx