Ember – Full On Feast
18th August 2016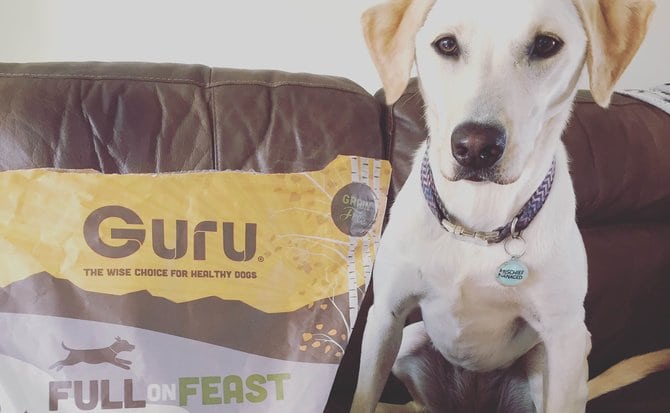 Ember has been on Guru's Surf and Turf for around 5 months now and has been thriving on it. So I was super excited when I found out they were launching a new, grain free, recipe.
Full on feast is literally a full on feast of vegetables, duck and sea fish with sweet potato, healthy oils and fruit too! What's even more amazing about Guru is their cold pressed food is made with only the best ingredients which are also hypoallergenic and the process involves no animal testing at all.
And of course, most importantly, Ember thinks the taste is great too, when I tested her out with half the full on feast and half her normal surf and turf, she went straight to the yummy full on feast.  I'm currently mixing the two foods together and it seems to be going down a treat with Ember.  The price is also super reasonable for the quality of food and the cold pressed method means it lasts up to 33% longer than normal kibble.
Ruth & Ember x