Doug's Delish Dish
30th January 2018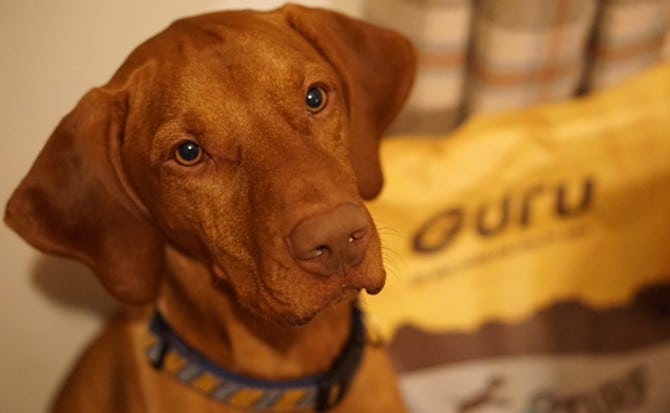 3 things when it comes to Doug and his food
1) He needs something which can support his high exercise regime
2) Like us we don't like to give Doug healthy food which is full of artificial stuff
3) The right food improves Doug's state of mind
We've tried and tested many brands of dog food over the years and honestly nothing compares to GURU Cold Pressed Dog food, the closest thing is raw food but I cannot be doing with all the defrosting and blood…
Noticeable changes since Doug has been on GURU – the biggest by far is the reduction in Hyper activeness and a massive improvement in his attention span.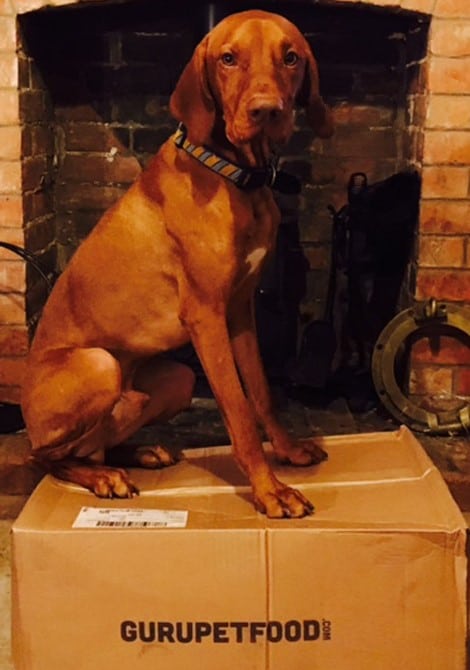 Todays Delivery
Today is our monthly GURU delivery. Doug usually knows when its for him (smell I guess?). Usually, there is a GURU Big Tasty Bone in the box which goes straight to Doug…
Check it out: GURU Big Tasty Bone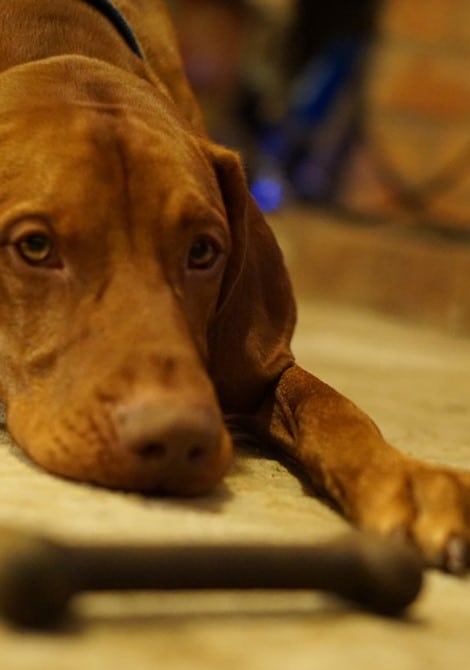 This month we also ordered some "Nothing To Hide – Venison Sausages":  Venison Sausages
As well as the usual 2 bags of 14KG Surf and Turf Cold Pressed Dog Food: 14KG Surf and Turf
We are massive fans of GURU and we appreciate all the efforts GURU make to providing our lovely Doug with a well balanced diet!
I should also mention, we have also swapped to GURU for our 12 year old Welsh Springer Monty. We have seen a massive difference in him also. I don't know if you guys have seen the film Cocoon (Synopsis -> Oscar-winning fantasy in which the residents of a Florida rest home get a new lease of life when they stumble across an alien "fountain of youth") but GURU had the same effect! Much more energy and all down to diet!
You can even order a sample, here
One last thing, we are not sponsored or have no incentive to write this article from GURU. If you love dogs as we do then wouldn't you want the best for them and anything which makes their lives better is well worth a shout out about!
Love,
Herbie & Doug xx
Check out more of this pawesome pair through their Instagram & Blog.