Dogs And Fireworks: Keeping Your Pet Safe On Bonfire Night
25th October 2018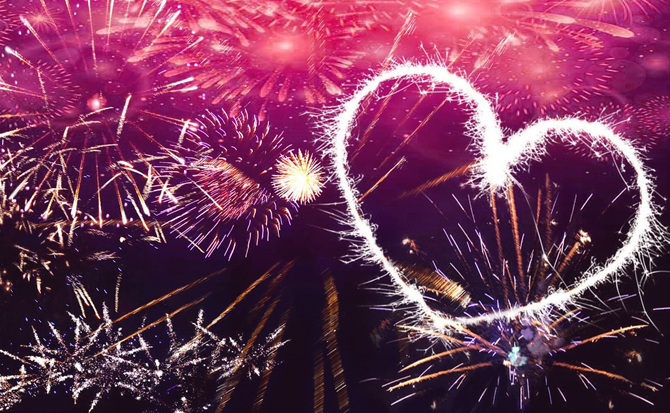 Most people love a good fireworks display; however, our dogs are less convinced. As November the Fifth approaches, it's time to prepare our pets for their least-favourite festivity.
Why is my dog scared of fireworks?
Imagine your home is suddenly surrounded by loud bangs and flashes, and you really don't understand why. It's utterly terrifying. That's how November the Fifth is for your dog.
Pets don't know that these noises and lights won't hurt them or their family, so naturally even the most confident canine will be scared. Older dogs may be accustomed to this annual noise-fest; however, dogs of all ages, breeds and temperaments will need extra love and attention on fireworks night.
How can I help my dog on Bonfire Night?
There's plenty we can do as pet parents to lessen the trauma of Bonfire Night for dogs.
There are a few things we can prepare in advance.
Display dates and times
The biggest displays may not be on the fifth itself. Check your local Facebook groups and newspapers to find out days and times. It's also worth asking the neighbours whether they're planning any firework parties.
Cosy box
Most dogs (and this is great for cats, too) feel safer in a small and familiar space. A week or so before Bonfire Night, create a special indoor dog den. This can be as simple as a cardboard box with a favourite blanket or one of your jumpers in it. They can then spend a few days getting comfortable with their new safe space.
If you have children, it's a lovely project to work on together. It will help them understand why their pet might behave a bit differently on bonfire Night.
Familiarity with fireworks
If you want to get your dog a bit more accustomed to the bangs and whizzes, you could try showing them a YouTube fireworks video. Keep it short, and have the volume on low to start with. You can then turn it up a bit more each time they watch the film.
Prep work done, there's more you can do on Bonfire night itself.
Make your home firework-proof
Close the blinds and curtains, and keep the lighting nice and bright so the flashes aren't as dramatic. Create some sort of "air lock" system so you can go in and out without the dog making a bolt for outdoors.
Some owners keep the TV or radio on, so normal background noise helps mask the sudden bangs.
Battening down the hatches…
You'll also need to prepare your dog for the evening ahead. Go for early walkies, preferably before it gets dark. Bring meal time forward as well, as an anxious dog is less likely to eat. Top up the water bowl as nervous animals drink more.
A sense of calm…
Pet Remedy make calming sprays from essential oils that mimic the naturally calming neuro-transmitters. Spray on blankets, pet beds or on cloths you can leave around the room.
Adaptil produces plug-in diffusers, which fill the room with canine-calming pheromones. If you're trying these, plug them in well in advance to give them chance to get going.
Favourite things
It almost goes without saying that a favourite teddy/toy or much-loved blanket should be in the room too!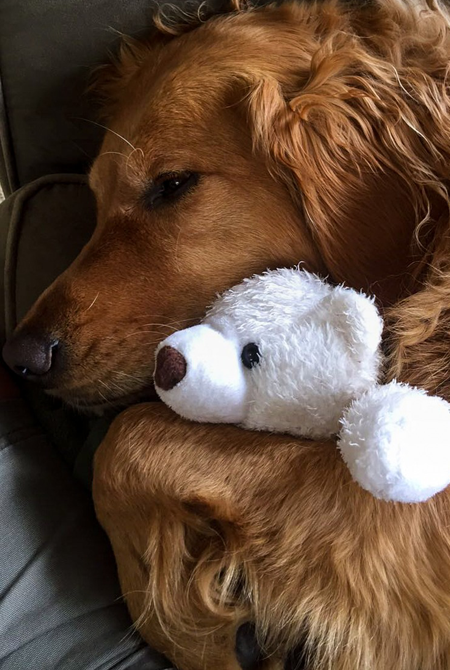 Compression shirt
OK, so my pet's upset, and you want me to put clothes on them?! Well yes, actually. Some dog owners find that compression calms an anxious animal, a bit like being held tightly does. An American company called Thunderworks produces vests for various sizes of dogs that wrap around their torso, applying gentle pressure and bringing reassurance.
Stay with your dog
Sorry humans, you'll be watching that firework display in shifts! It's always best to keep your dog company; and remember that even the most placid pet may start to become anxious if the bangs get very loud.
If you're throwing your own fireworks party, have a designated dog room where they feel safe and can't escape, and have a rota of canine companions to sit with them.
Be kind
If your dog has a little accident, don't tell them off as this will heighten their distress about fireworks.
What about unexpected fireworks displays?
This is trickier to plan for. Ideally, local people should be informed if there's about to be a display; however, with fireworks now a popular wedding and party feature, they can pop up unexpectedly. Also, plan for fireworks at New Year.
Keep the calming sprays to hand, and make sure your pet's safe space box is accessible. Then it's simply a case of shutting the door, closing the blinds, and sitting with your dog until it's all blown over.
You can always consult a pet behavioural specialist and look into desensitisation. However, unless you live next door to professional pyrotechnicians who practice a lot, you probably don't need to explore this option.
And relax…
The final rocket's been launched. Well done, dog and parents. Afterwards, reward your dog with lots of cuddles and pats, along with one of their favourite treats – something really special like Guru's venison sausages.