Connie Onnie Geekster
13th March 2018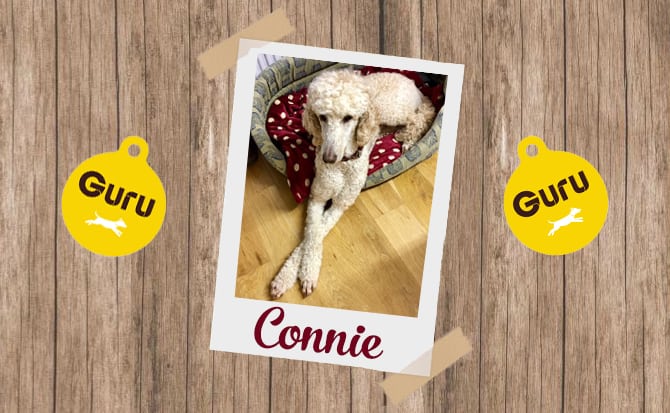 Woof Guru!
My name is Connie (I'm a standard poodle aged 2 years) and I just love getting out and about!
I love meeting other doggies, playing in the snow and in water, fetching balls and generally living life to the full.
To help me with all this doggified busyness, I have Guru as porridge in the morning and Guru bites as my main evening meal. This helps keep me superfit and full of poodle bounce!  Also, my coat is sooo curly and glossy…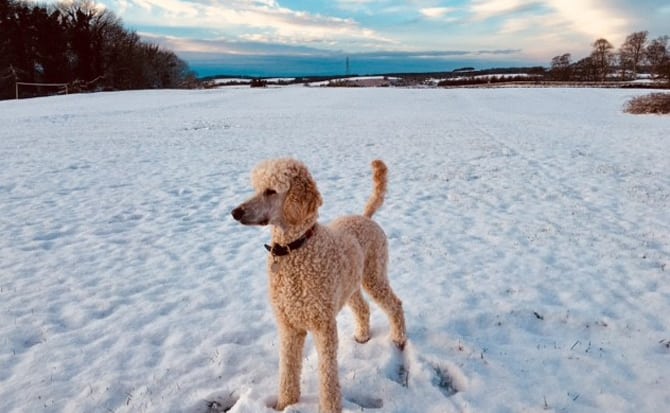 Delivery of my food is easy, simple and quick, and for such a tasty food as Guru – the price isn't bad either! 🙂
Lots of tail wags and bum wiggling 🐾🐾🐾
From Connie onnie x (that's what my human calls me)
Practising Princess!