Charlie & Boo – Fun Feeding
10th August 2018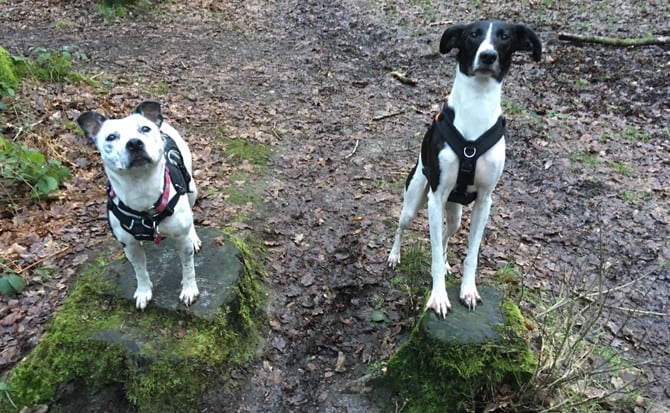 I have two dogs that love Guru: Charlie, a 4 year old collie cross whippet, and Boo a 3 year old collie cross staffy.
They are both rescues from Greyhound Gap rescue – Boo isn't nearly a greyhound but they took her in anyway. I have had Charlie for nearly 2 years and Boo only 5 weeks! They are both very clever dogs and I need to make sure they have enough to do!
I like Guru dog food because it hasn't got a long ingredients list full of things I've never heard of. Charlie is reactive and prone to skin irritation, and Guru keeps him on an even keel with healthy skin. Boo has put on weight and muscle in the right places. Even better – it's tasty enough that I can use it as training treats!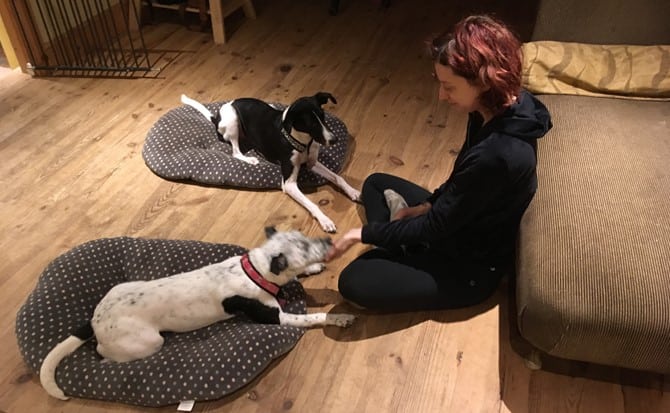 The above photo is how we have their evening meal. I hand feed them one bit of Guru at a time and they take turns. It's a lovely, relaxing bonding exercise for all of us.
I also like to use bits of Guru in various puzzles – wrapping a little bit in old tea towels then placing them in a carboard box is one of their favourite ways to eat it, because they get to use their nose and brains for it!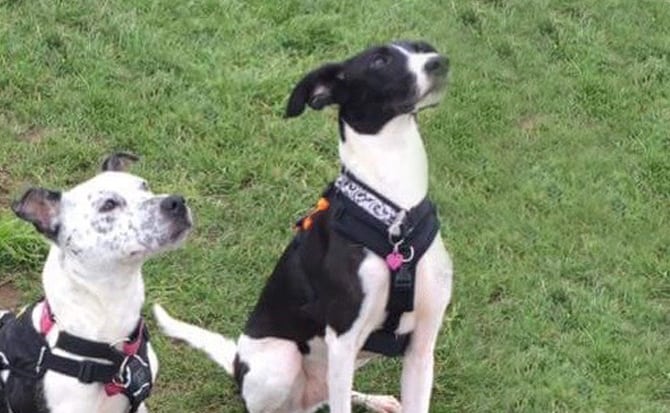 I often put up ideas, etc. on the facebook page for my small dog training company- https://www.facebook.com/pawfullyclever/
Thanks for reading!
Laura, Charlie & Boo x 
P.S. If you're in the Warwickshire area, don't forget to check out Laura's dog training company: Pawfully Clever